---
As volunteers with "Read Ahead," temple members can ignite a love of reading in young students through mentoring...improving their confidence as well as their odds for success in school and life.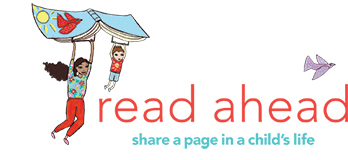 Volunteers who join Read Ahead
read one-on-one with the same student at a local elementary school for the duration of the school year. Mentors commit to one lunch hour each week or every other week from October through May.
By taking part in this reading-based mentoring program, students who struggle with reading are able to increase their proficiency and improve their self-confidence, motivating them to read more for pleasure in school and at home. Read Ahead does more than develop necessary reading skills...it enables children to create lives for themselves that are fulfilling, and often, inspiring.
---
Watch a brief video »
---
Temple Emanu-El partners with Read Ahead at two schools:
•
PS 267
(213 East 63rd Street, just past Third Avenue)
Tuesdays: 11 AM to 11:50 AM
Mondays and Tuesdays: 11:50 AM to 12:40 PM
This school is local to the Temple, and most of the students who participate
in the program are from families where English is a second language or
where home support is limited or nonexistent.
•
PS 51
(525 West 44th Street, just past 10th Avenue)
Wednesdays, Thursdays, Fridays: 11 AM to 11:40 AM*
Wednesdays, Thursdays, Fridays: 11:55 AM to 12:40 PM
This school has a "high-needs population," meaning 100 percent
of the student population receives free or reduced-price lunch.
* Mentors are needed most at this time.
READY TO SIGN UP?
Complete a short volunteer application at
www.readahead.org/volunteer
.
Read Ahead then will contact you about signing up for a one-hour webinar training
and match you with a student after that!
QUESTIONS?
Contact
Read Ahead
.
Back to Volunteering