---
Temple Emanu-El's Nursery School Summer Camp is open to children who are
2 years and 9 months by June 30. The program is tailored for young children who are not yet ready for a full day of camp.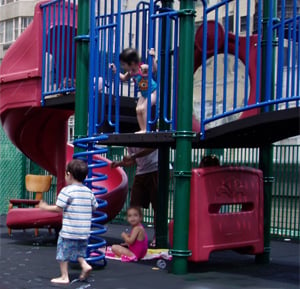 Camp runs for a total of seven weeks starting the second week in June.

Hours are 9 AM to 1 PM, Monday through Thursday. Campers bring their own lunches.

Activities include cooking, water play and art projects. Our nature, music and yoga teachers also meet with the children each week.

Requests for Summer Camp information can be made at any time of the year; applications are sent out the first week in January. Enrollment is on a first-come, first-served basis and is open to non-temple members, as well as children from other schools.

For more information,
please call (212) 507-9531.
Back to Nursery School